MRI (Magnetic Resonance Imaging)
I Care MRI utilizes the same state-of-the-art medical imaging equipment that you will find in hospitals and imaging centers throughout the country. We employ a friendly, professional and caring staff with years of experience and specialty training. Our radiologists are board-certified by the American Board of Radiology. We are committed to providing our patients with the best service at the best price.
Philips Intera 1.5T MRI Scanner
At iCare MRI – Diagnostic Imaging in Brooklyn Center, MN, we utilize a "short bore" 1.5 tesla MRI scanner system allowing "High-Field, High Resolution" images without compromising image quality. Most patients are surprised and feel an open feeling since our magnet room has windows to the natural light as well as a shorter bore magnet so claustrophobic patients can feel comfortable. The table accommodates patients up to 400 pounds. The coils used in the examination are flexible and allow for flexion and extension views of the cervical and lumbar spine.
Scan times range from 15-25 minutes. To further accommodate patient comfort, our scanner comes equipped with a radio as well as an intercom, so that the patient can either listen to their favorite music, or interact directly with our specialized MRI technologist. In addition, patients are welcome to have a family member or friend in the MRI suite with them during the exam. (Restrictions may apply.)
All MRI images and diagnostic reports are available to the referring physician on our secure, online web portal. Exams are available on DVD or zip drive.
Angiography – noninvasive scanning of blood vessels in the body for a wide variety of head, neck, chest, abdomen and extremity abnormalities
Guided breast biopsy – noninvasive scanning of the breast biopsy to determine source of an abnormality
Body scan – noninvasive scanning of the chest and abdomen organs to detect tumors, cysts, blockage, disease, and fetal assessment during pregnancy
Breast scan – noninvasive scanning of the breasts for cancer and other abnormalities, or to determine the extent of cancer after diagnosis
Cardiac scan – noninvasive scanning of the heart, valves, major vessels and surrounding structures
Chest scan – noninvasive scanning of the chest to detect tumors, cancer, abnormal masses and blood flow
Head scan – noninvasive scanning of the skull to detect tumors, infections, stroke, causes of seizures, hemorrhages and disorders of the eye, inner ear and pituitary gland
Musculoskeletal scan – noninvasive scanning of the major joints to detect disease, joint disorders, fractures, infections and tumors, as well as in response to pain, swelling or bleeding
Spinal scan – noninvasive scanning of the spine to detect misalignment, abnormalities, disease and inflammation, as well as in response to pain
Call us for an appointment
(763) 244-8020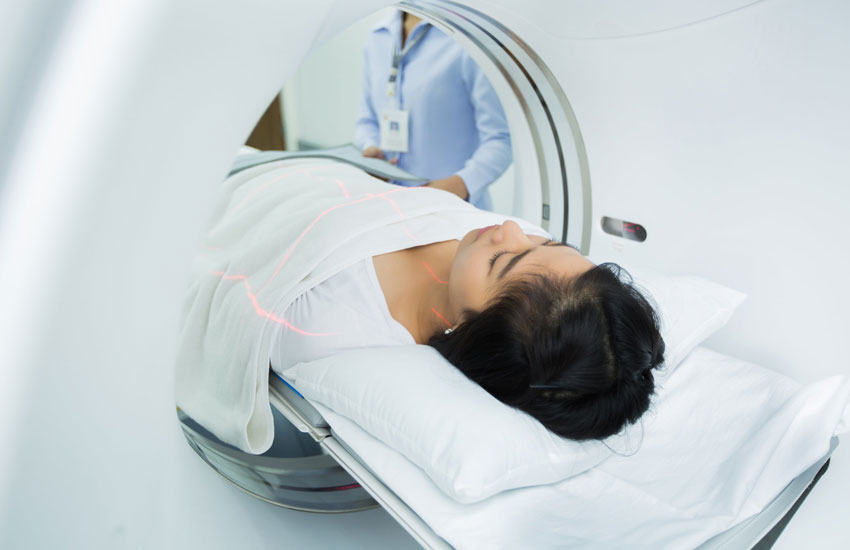 MRI is a highly effective diagnostic tool that can accurately detect many diseases and abnormalities, even in their early stages. Unlike other testing methods that may prove ineffective, an MRI ensures that physicians can diagnose effectively and prescribe the appropriate course of treatment for their patients.
In addition to diagnosis, physicians also use MRI to monitor treatment for various conditions such as liver disease, heart disease, and tumors. By comparing prior MRIs to current MRIs, doctors can detect any changes in the size or shape of the organ, tumor, or lesion and assess whether there have been any positive or negative changes.
Unlike CT scans, which are better at imaging bones, MRI provides superior soft-tissue contrast. This type of scan can differentiate effectively between fat, water, muscle, and other soft-tissue structures such as ligaments and cartilage. For issues related to the nervous system and brain, such as multiple sclerosis and spinal cord lesions, MRI is the standard diagnostic test.
MRI is also beneficial for analyzing sports injuries and joint conditions like arthritis. It provides information about blood flow in specific organs and vessels, which can help physicians identify any problems with blood circulation, such as blockages.
Overall, MRI is a crucial diagnostic tool that enables physicians to accurately detect, diagnose, and monitor various diseases and abnormalities. It provides superior soft-tissue contrast and is the standard diagnostic test for nervous system and brain issues. For optimal patient care, physicians should consider MRI for diagnosis and monitoring of various conditions.