MRI (Magnetic Resonance Imaging)
iCare MRI utilizes the same state-of-the-art medical imaging equipment that you will find in hospitals and imaging centers throughout the country. We employ a friendly, professional and caring staff with years of experience and specialty training. Our radiologists are board-certified by the American Board of Radiology. We are committed to providing our patients with the best service at the best price.
Early Detection and Diagnosis
At iCare Diagnostic Imaging in Brooklyn Center, MN, we utilize a "short bore" 1.5 Tesla MRI scanner system allowing "High-Field, High Resolution" images without compromising image quality. A variety of coils are available to use in the MRI suite to accommodate all body types and body regions to make the scan comfortable for every patient. Most scan times range from 15-25 minutes, and the table accommodates patients up to 400 pounds.
Most patients are surprised and pleased with the open feeling of our MRI suite, as we have large windows that let in a lot of natural light. We also use a short bore magnet, as well as special techniques employed by our radiology tech, to greatly increase the comfort level of anyone who may be uneasy about getting a scan. 
To further accommodate patient comfort, we have a staff member available to be in the MRI suite, right by your side, during your scan (you are also welcome to bring a family member or friend along for this purpose, if you wish). Additionally, our scanner comes equipped with an intercom, so you may be in direct contact with the technician at all times, and we also supply both ear plugs and headphones to lessen the sound of the MRI machine during the scan.
All MRI images are available for the referring physician to view through either our secure online web portal, a securely-emailed link to the study, or through a physically-delivered DVD. 
Diagnostic reports are available through the same methods, with fax being an additional option. Patients, themselves, may also receive either a DVD of their scan, or a securely-emailed link to their study images, and an email or fax of their diagnostic report, upon request."
Cervical Spine MRI – An MRI of the lumbar spine can help find the causes of neck pain, arm pain, weakness or arm and hand tingling/numbness. An MRI of the cervical spine can help diagnose spinal conditions such as herniated discs, narrowing of the spinal canal (spinal stenosis), bulging discs, protruded discs, disc narrowing (disc desiccation), degenerative changes, as well as infection and tumors.
Lumbar Spine MRI  – An MRI of the lumbar spine can help find the causes of back pain, leg pain, weakness or numbness. It can help find problems such as herniated discs, disc desiccation, stenosis, degenerative changes, tumor or infection.
Shoulder MRI – An MRI of the shoulder can help find the cause of shoulder pain, and or shoulder weakness. An MRI of the shoulder can help find problems in the shoulder such as torn labrum, torn supraspinatus, subscapularis, infraspinatus, biceps tendon, and other rotator cuff injuries as well. It can also find cartilage (labrum) tears, torn ligaments, arthritis, tumors, infections or other torn tendons.
Knee MRI  – An MRI of the knee can help find the source of pain and or dysfunction. An MRI of the knee can help find problems such as damage to ligaments and cartilage around the knee such as the MCL, ACL and meniscus for example, as well as muscle and tendon tears, degeneration or infection.
Thoracic Spine MRI – An MRI of the thoracic spine can help diagnose spinal conditions such as herniated discs, stenosis, disc desiccation, infection, tumors, fractures, improper spine curvature, inflammation, and spinal cord damage.
Ankle MRI – An MRI of the ankle can evaluate the complex anatomy of the ankle ligaments as well as the Achilles tendon
Hip MRI  – An MRI of the hip can help find the source of pain such as cartilage tears (labrum) or various tendon tears of the various muscles and ligaments of the hip
Brain MRI –An MRI of the brain can help doctors look for injury, bleeding, swelling, tumors, brain development, infections, inflammation, stroke injury or injury to blood vessels. The MRI can help doctors also look for causes of headaches or seizures.
Elbow MRI  – An MRI of the elbow can help find problems with ligaments and tendons as well as compression and nerve entrapment issues and osteoarthritis.
Foot MRI  –An MRI of the foot can help detect issues such as ligament and tendon damage, stress fractures, or soft tissue tumors as well as for plantar fasciitis.
Wrist MRI  –An MRI of the wrist can help see direct visualization of articular cartilage, sub-chondral cysts, bursitis, osteomyelitis, osteitis, and osteoarthritis. It also helps to evaluate ligament and tendon injuries of the wrist.
Call us for an appointment
(763) 244-8020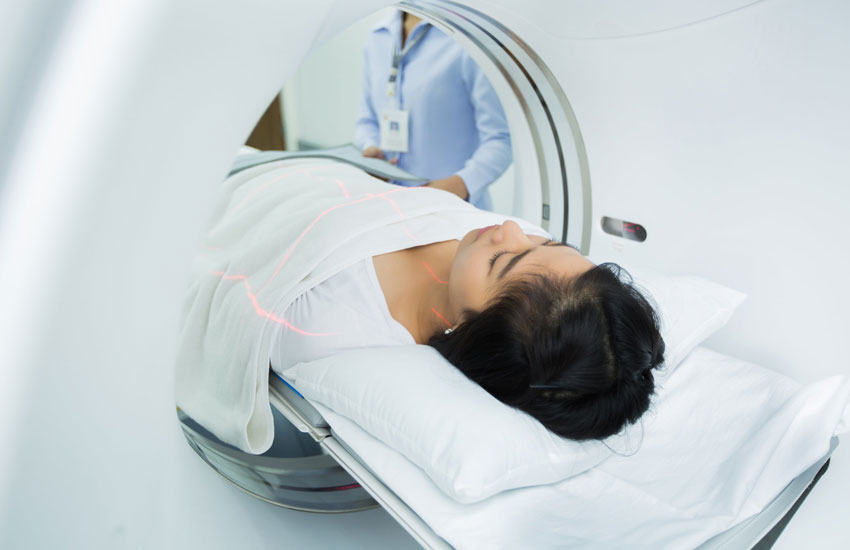 MRI is a highly effective, safe and accurate diagnostic tool that can detect many injuries such as torn ligaments, torn tendons, disc injuries, arthritis, degeneration, rotator cuff injury, ACL tears, Meniscus tears, labrum tears, cysts, tumors, and other hidden injuries or disease processes.
Unlike CT and X-Ray that are better used for imaging bones, MRI provides superior imaging when it comes to soft-tissues. This type of scan can better differentiate between water, fat, muscle, ligaments, and cartilage. For most orthopedic and spinal injuries, MRI is the standard diagnostic test.